How Digital Marketing Helps Us To Grow Business Online
Digital Marketing can help your Business to grow Online
The importance of Digital Marketing has drastically increased, and every other business firm seems to adopt this trend.
Let us dive deep into the concept of Digital Marketing and how it works for the business.
What is Digital Marketing?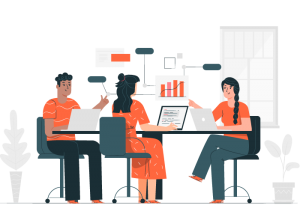 It is a way to promote products or brands as a whole through the Internet and other digital mediums. The process helps an organization to reach its target audience with the help of various digital platforms.
Today's Digital audiences are often reached anywhere with web access. As digital marketers can find their audiences using demographics that best fit their campaign.
Before you know that digital marketing is important for you, I wish you to understand what digital marketing is about. Including that what sets it aside from the traditional marketing, which skills required, and thus the way you'll learn them.
So, we've put together this guide which dives deeper into what digital marketing is all about. There are many ways of marketing your business digitally, and some of them explained below.
Types of Digital Marketing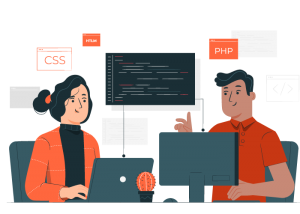 The first thing a customer looks for is the official website of a particular company. That is why it is most important to keep the site upgraded with modern trends and technologies.
While creating a website, precise attention should be paid to the design of User Interface and also other essential things. For instance, the font size should be easily readable, and there should be clarity on the whole website so that the audience can understand and get what he is looking for easily.
Search Engine Optimization –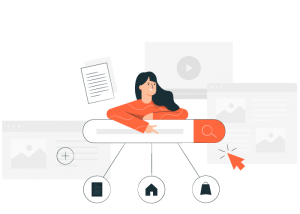 Search Engine Optimization is a marketing strategy in terms of Digital marketing that makes sure that your online content comes up when people use to search for it online.
"This is a very crucial process as if you want to attract more people towards your website". Optimizing your website's SEO will help to be on the top of the search engine rankings and generate more traffic to your site.
One of the best digital marketing contents are aims to be readable kind of writing, and often within the case of blog posts, all come intending to transfer information to the audience who are facing problems.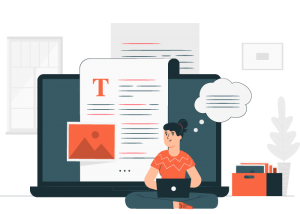 It helps to boost traffic, create brand awareness, and engaging customers. Content marketing ranges from websites pages, blog posts to e-books, or testimonials. While writing content, do not forget to choose such a topic that tends to appeal to the masses.
Online platforms give digital marketers the unique opportunity to create and deliver this kind of content to their audience regularly (and with relatively low production costs.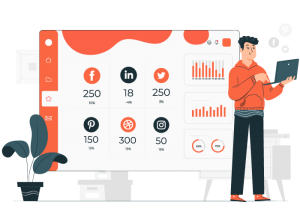 At present, with the growth of the usage of social media, businesses also make a profit through social media marketing.
Social media sites like Facebook, Instagram, Twitter, and many more have become a great helper in promoting brand awareness to the majority of the audiences. Creating exciting content or posts for your social media will engage a higher amount of audience as compared to the other platforms.
Using social media to promote blog articles or product pages on your website dovetails with SEO efforts since an influx of new views combined with SEO optimized content will increase search result rankings—all-important tricks of the digital marketing trade.
As the intro to Moz's super-helpful on social media marketing puts it, social media acts as a megaphone for your overall SEO and brand awareness efforts.
Now that you are aware of the various ways of marketing business, online let us have a look at the different strategies to make digital marketing useful.
Digital Marketing Strategy
1. Create an objective – No matter how eager you are to market your business on the online platform, if you do not set a goal for your business, it would most probably become impossible to gain profit from the same.
That is the reason before you go ahead with any plan, you must set a target for your business so that you can work towards completing the same with utmost care and precision.
2. Create Call-to-Action – A CTA (Call-to-Action) is the strategy to make and ask the audience to take decisive action towards their brand by either subscribing to their newsletter, view a webinar. Etc. through specific texts or images.
The process of CTA helps a lot in generating leads for your website.
3. Attract traffic – Driving traffic to your website is one of the essential things while marketing your brand online. To grow your business as much as possible. The quality of the content should be very good and do not forget to link your official websites to the same.
Also, while using keywords. It is a must to insert keywords that are related to the content you are about to post to gain maximum traffic. Social media and website optimization should also take care to lead the business in a very well manner.
Final Words
There are many top-rated available out there if you want to get a hold of the same. Apart from that, if you are looking for a digital marketing Company. You must give a chance to Perfect Digital Solution to serve you better.